The Pro Bono Referral Program is a pathway to qualify and match low income members of the public to a variety of free legal services.
Pro Bono links low-income people with volunteer attorneys for free legal services in family law, bankruptcy, consumer, criminal record annulment, housing, and income tax disputes, as well as veteran and senior citizen matters. The Pro Bono Referral Program only works with civil legal issues*.
Criminal issues are handled by the NH Public Defender.
*Civil cases seeking monetary damages are not handled by the Pro Bono Referral Program.
Most individuals must apply through the Legal Advice Referral Center at 800-639-5290 or 603-224-3333. LARC is a federally funded non-profit organization that provides information, advice, and referrals to eligible low-income people.
LARC staff will ask for information about your income and expenses to see if you qualify. Depending on the legal matter, LARC staff will provide information and/or advice about your problem. If you need a lawyer to represent you, your case may be sent to the Pro Bono Referral Program of the NH Bar Association.
Once your case is received from LARC, it will be reviewed to determine whether it fits within the Pro Bono Program's established case acceptance guidelines. If your case is accepted, the Pro Bono staff will work to locate a volunteer attorney in your area to represent you. This may take anywhere from several days to several months, depending upon the complexity of your case and the availability of the volunteer attorneys in your area.
Once you are linked with an attorney, Pro Bono will monitor your case through its conclusion. During this time, you must notify Pro Bono if your income changes to ensure you still qualify for free services.
While the services of Pro Bono attorneys are free, attorneys are not responsible for "out-of-pocket" expenses incurred in your case. These include long-distance phone calls, copying costs, service fees if they cannot be waived and other costs associated with your case. These expenses are your responsibility.
The Pro Bono Referral Service handles a variety of cases and offers two flagship programs:
DOVE: Domestic Violence Emergency Project
Help is available 24 hours a day. If you are in immediate danger call 9-1-1.
NH Domestic Violence Hotline: 866-644-3574
NH Sexual Assault Hotline: 800-277-5570
The DOVE Project provides free legal representation to qualifying clients at final Domestic Violence Restraining Order hearings. Learn more above DOVE.
Low-Income Taxpayer Project

Created by the NH Pro Bono Referral Program, the Low-Income Tax Project is designed to help low-income taxpayers with federal tax controversies under $50,000. A low-income taxpayer is someone whose income is not more than 250% of the federal poverty guidelines. So, a family of four making $64,375 or less qualifies for this program.
Types of Cases
Deficiency Notices Did you receive a letter stating you owe the IRS money?
Levies and Liens Did you receive a notice stating the IRS is going to place a levy on your wages or a lien on your property?
Audits Did the IRS send you a notice saying you were being audited or they need more documentation?
Innocent Spouse Relief & Injured Spouse Relief Does the IRS claim you owe taxes on income your husband/wife or ex-husband/wife earned? Or, does the IRS refuse to issue your refund because your husband/wife owes a debt from before you were married?
Earned Income Tax Credit Has the IRS denied your claim for this credit? Are you having a problem getting all the documents the IRS has requested?
If you have questions or need assistance, please call Barbara G. Heggie, Esq., Low-Income Taxpayer Project Coordinator, at (603) 715-3215.
Other Helpful Tax-Related Information
Family Law
For family law issues, please visit the Legal Advice and Referral Center (LARC) website, or call 1-800-639-5290. LARC can give advice on these matters and may refer your case to Pro Bono.
Pro Bono is a small program with limited resources and cannot take calls regarding family law or landlord tenant cases.
If LARC agrees to refer your case to Pro Bono, it does not mean your case has already been transferred or that it is automatically accepted by Pro Bono; it may take some time for the case to be reviewed. You will receive a letter from Pro Bono advising you of the case status once it is reviewed.
Bankruptcy, Consumer Law, Debt Collection
Please note that the Pro Bono Program will not be able to assist you for Chapter 7 Bankruptcy assistance if:
1) you have filed  Chapter 7 Bankruptcy in the last 8 years or
2) if you have student loans  or have co-signed on student loans you wish to discharge (get rid of) through Chapter 7 Bankruptcy.
Please see below for other sources of help:
If you are a homeowner facing foreclosure, please contact the Foreclosure Relief Hotline  at 1-877-399-9995.
If you are interested in hiring a bankruptcy attorney, please contact the Modest Means Referral Service at 603-715-3290 or online.
If you are looking for assistance with Chapter 13 Bankruptcy, please contact New Hampshire Legal Assistancefor information.
If you have a debt collection or other consumer issue, you can apply online at New Hampshire Legal Aid.
Other Resources:
New Hampshire Legal Aid: Legal information, referrals and pro se
New Hampshire Legal Assistance: Helpful law publications.
Student Loan Borrower Assistance: A resource for student loan borrowers.
For information on bankruptcy, including different types of bankruptcies, exemptions and debts that may not be dischargeable, please read the NH Bar Association's pamphlet on bankruptcy.
Please call Pro Bono Referral Program at 603-224-5387.
Criminal Record Annulment
Those with criminal records may be eligible to have their records expunged or annulled under New Hampshire law. Criminal records often lead to discrimination by employers, landlords and others.
Pro Bono may be able to assist with your record annulment. Please call 603-224-5387, and leave a message with your name, reason for calling and mailing address to receive an application packet.
Housing & Foreclosure
If you own a home and are in danger of foreclosure, please call the Legal Advice & Referral Center's Foreclosure Relief Hotline at 1-877-399-9995. For additional housing and eviction information, including tenants' rights, please visit the  LARC website.
Wills, Estates, Powers of Attorney
If you would like revise or create a will or need other simple estate planning assistance such as powers-of-attorney or a living will, please call 603-224-5387, and leave a message with your name, reason for calling and mailing address to receive an application
The NH Bar Pro Bono Referral Service is a 501(c)(3) non-profit agency. Pro Bono's dedicated staff and programming are funded by a variety of source, including the NH Bar Foundation IOLTA Program, United Way, the Violence Against Women Act, an LITC grant from the IRS, and the generosity of NH Bar members.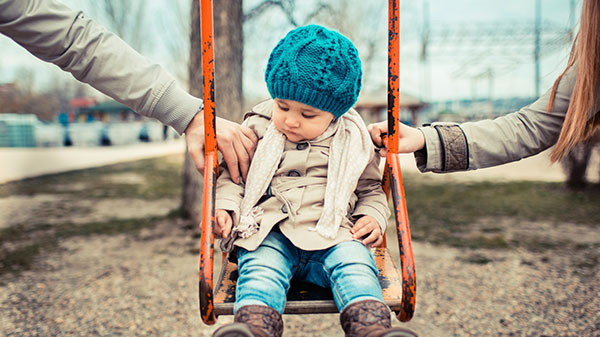 Helpful Information & Links
Child Support & Custody
Elder Law, Powers of Attorney, Estates
Bankruptcy
Searching for an Original Will?
If you are searching for an original copy of a will that was prepared by a NH attorney who is either deceased or no longer practicing, the best place to start your search is the court's Information Center. They can be reached at 1-855-212-1234 for calls from the US or Canada. (Calls from outside the US or Canada call 603-223-0392.) The Information Center staff will do their best to help you track down the necessary information.
If they are unable to help, you may be referred to the Clerk of the NH Supreme Court (603-271-2646) as there are some instances in which the Court has appointed another lawyer to take possession of the client files of a deceased, suspended or disbarred lawyer.