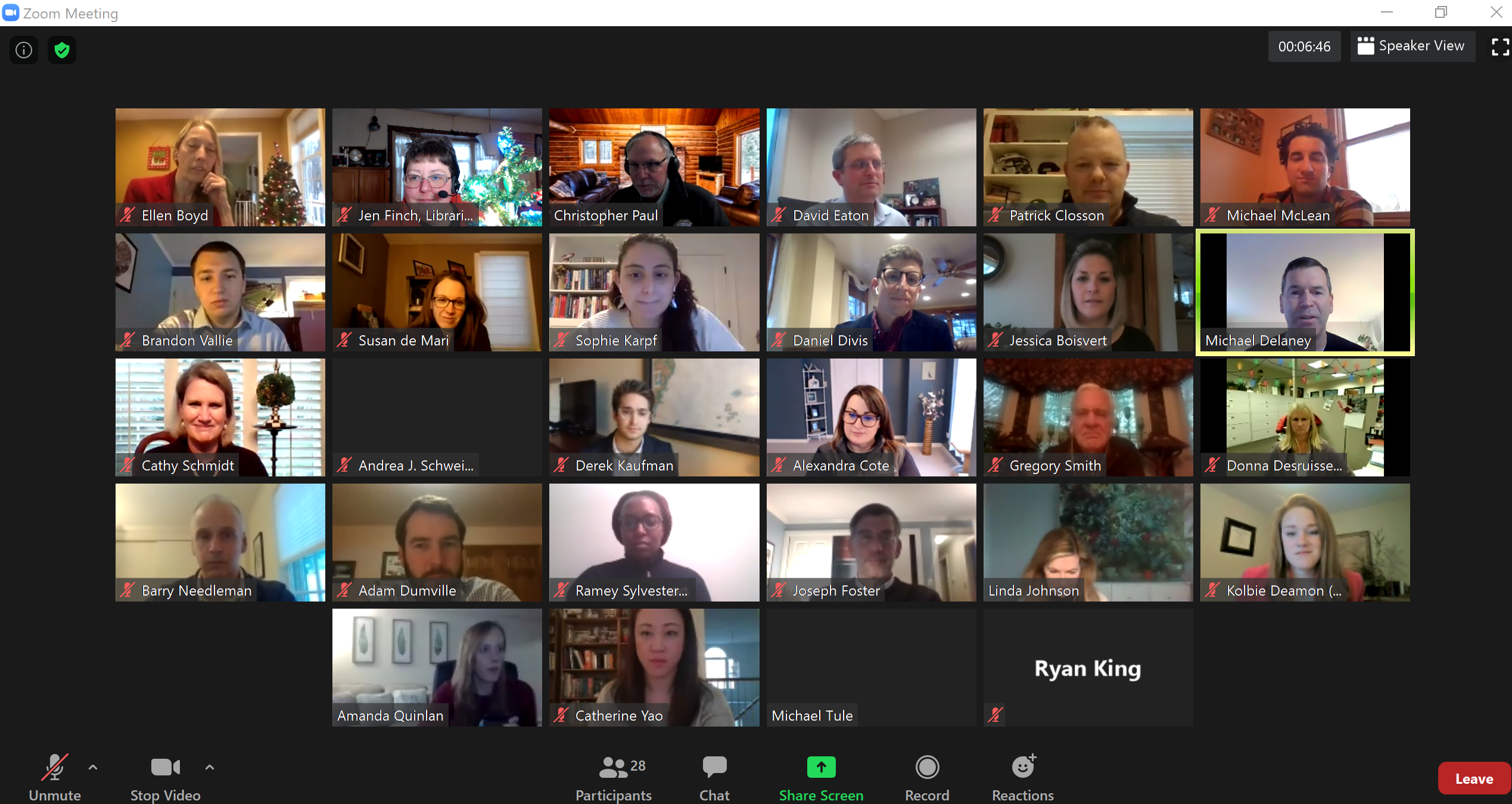 Virtual Side Bar
Fridays at 5:00 pm, McLane Middleton colleagues gather by Zoom to reconnect and unwind before the weekend.  These meetings often include themes and games to keep colleagues engaged in a virtual environment.
The Jack B. Middleton Side Bar is a room at the firm's Manchester location that has historically been used for Friday night socials and firm events.  The Virtual Side Bar is designed to keep the tradition of Friday night socials intact while colleagues work remotely.
Drive By Signings
The firm's Trusts and Estates Department has held drive-by (contactless) signing sessions for clients to execute trusts and estates documents. These signings have been very popular among clients and are an example of how the firm's commitment to client service has not wavered during the pandemic.  Attorneys and staff have set-up signing tents outside of the firm so clients can drive-by and wait while documents are safely executed.
Virtual Trivia
Managing Director, Barry Needleman hosted the firm's first ever virtual trivia competition. Teams consisted of colleagues from throughout the firm and competed in several rounds of virtual trivia.  This fun, all-colleague event was held in May and June of 2020 and gave colleagues a chance to interact and connect with each other.
Giving Tree
McLane Middleton colleagues participated in a virtual giving tree and donated hundreds of gifts to MPAL (Manchester), WayPoint (NH Statewide), Beverly Bootstraps/Beverly Council on Aging (Beverly, MA and Northshore of Boston) or the Friend's Program (Concord).