Holly B. Haines of Abramson, Brown & Dugan in Manchester accepted the Philip S. Hollman Award for Gender Equality this year. The award, established on the occasion of Judge Hollman's retirement from the Superior Court bench in 2003, honors Judge Hollman's efforts as a stalwart advocate for gender equality in the legal system. Since 2003, Holly Haines has represented patients who are injured by negligent medical care as part of the Abramson, Brown & Dugan firm in Manchester.  Haines has been very involved in local and national legal communities, serving on the board of governors for the American Association for Justice, the New Hampshire Association for Justice, and the New Hampshire Women's Bar Association, where she served as President from 2010 to 2012. She is a fellow of the American Bar Foundation and the New Hampshire Bar Foundation, where she currently chairs the "Fostering Legal Independence" initiative for the state's foster care system.
Following the award bestowed to Haines, Lauren Stiller Rikleen of the Rikleen Institute for Strategic Leadership discussed conduct in the workplace, gender bias in the legal profession and the need for change.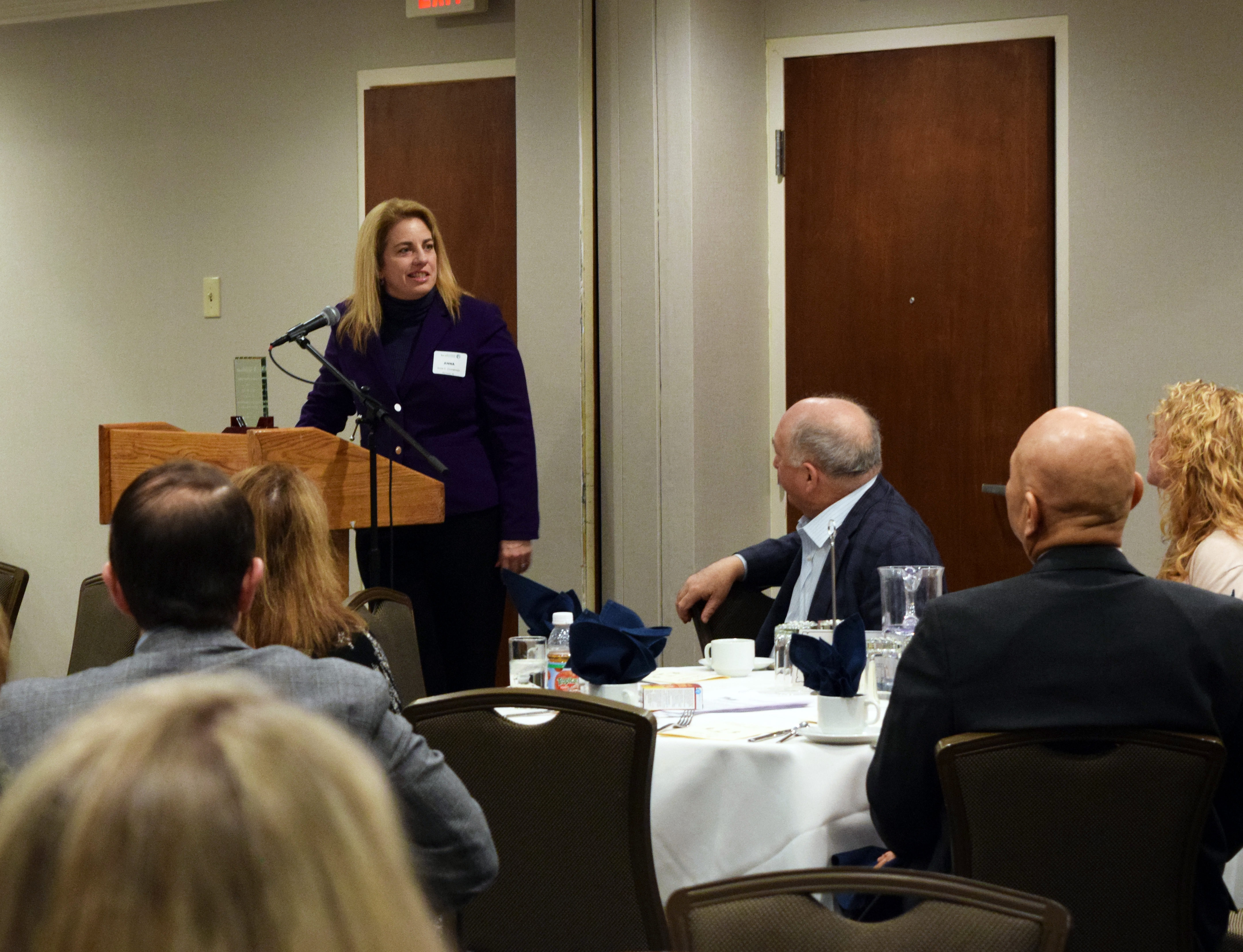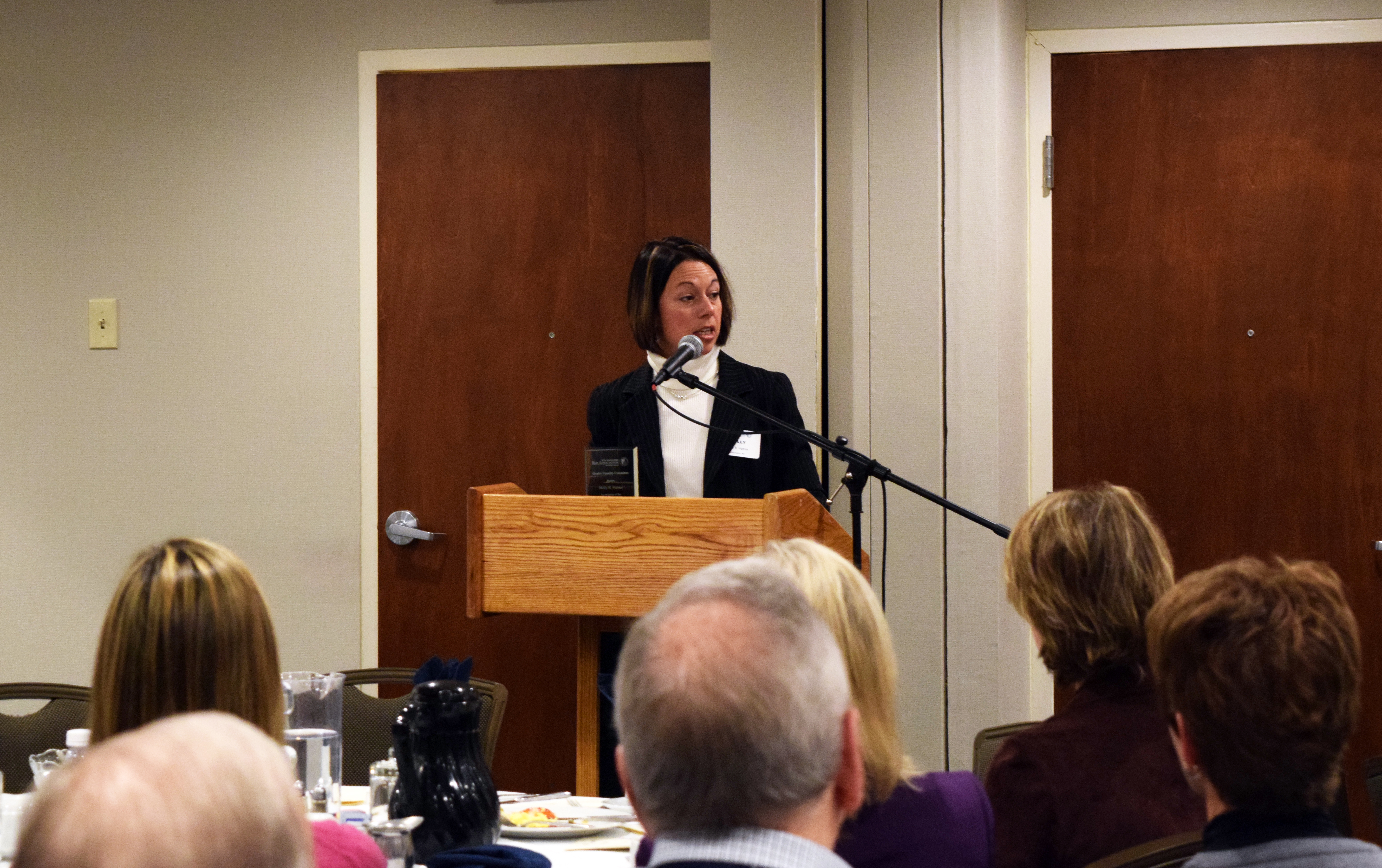 The educational program was kicked off by Mark Jackson, Director of the First Amendment Clinic at Cornell Law School. Author and attorney, Robert McWhirter provided a timeline for the history of freedom of speech and the press exploring the historic principles and intentions that guided the framers in crafting the First Amendment and there evolution. Chancellor Howard Gillman of University of California, Irvine, continued the discussion of the First Amendment as it applies to the college campus of today. He discussed the central arguments for prohibiting the censorship of ideas on campus.
The afternoon session was lead by Ramya Krishnan of the Knight First Amendment Institute at Columbia University, speaking to First Amendment Issues in the Digital Age. Krishnan discussed how Social Media companies and information platforms have a poorly understood but profound influence on public discourse.  The session concluded with attendees asking questions and panel discussion of what had been covered over the day. The panelists featured were the days  speakers,as well as  Professor John Greabe of UNH Law School, Professor Jennifer Brooke Sargent of Dartmouth College.
The Awards Luncheon honored those who use their skills and talents to help those in need in the communities we serve.
Distinguished service to the Public Award: Janet F. DeVito
Vickie M. Bunnell Award for Community Service: Kimberly A. Weibrecht
Outstanding Service in Public Sector/Public Interest Law Award: Lynne J. Clay
Special Service to the Profession and to the Public: Raymond "Ry" Sumner Perry Jr. (given posthumously)
Distinguished Pro Bono Service: Robert D. Hunt
Distinguished Pro Bono Service: Colin M. Jean
Distinguished Pro Bono Service: Dennis J. Kurdek
Distinguished Pro Bono Service: Jane M. Schirch
Pro Bono Rising Star: Alexandra (Lexi) Cote
Pro Bono Rising Star: Sara B. Crisp
Pro Bono Rising Star: Kimberly A. Shaughnessy
Pro Bono Rising Star: Michael E. Strauss