Schedule
CLE Seminar
Award Recipients
Activities
Hotel
Schedule
Schedule At A Glance
Subject to Change
Friday, June 23rd
9:00 a.m. – 10:00 a.m.   Registration
10:00 a.m. – 12:30 p.m. CLE — 'Weathering the Storms, Seeking New Horizons'                                                                                              (150 NHMCLE min., including 30 ethics/prof.)
12:30 p.m. – 1:30 p.m.   Lunch for CLE attendees who opted in
1:00 p.m.                          Registration desk re-opens
1:30 p.m.                          Activities – Black Heritage Trail Tour, or Visit to Strawberry Banke
4:00 p.m.                          Hotel Check in Time
5:30-6:30 p.m.                Reception (cash bar & appetizers)
6:30-9:00 p.m.               President's Awards Banquet (will include passing of the gavel)
9:00 p.m.-12:00 a.m.     Attendees on their own to go out on the town in Portsmouth; Hotel bar open until                                              12:00 a.m.
 Saturday, June 24
8:00-10:30 a.m.              Breakfast buffet for overnight guests
11:00 a.m.                          Hotel Check Out Time
Guests on their own to explore Portsmouth – (There will be a list of suggested activities attendees can access on their own – it is the 400th Anniversary of Portsmouth's Founding, and Pride Weekend.)
CLE Seminar
Weathering the Storms, Seeking New Horizons
(150 minutes CLE credit, including 30 minutes of ethics credit)
CLE Only – $99.00
CLE w/lunch – $125.00
It's never been more essential to build a supportive and inclusive workplace culture. This program will honor and recognize The Bar's 150-year history while acknowledging where the field of law was in 1873, where we are now in 2023, and where we want to be when the 175th Anniversary is celebrated in 2048. Themes relating to diversity, equity, and inclusion in relationship to the practice of law in New Hampshire will be addressed. Important learning objectives include the identification of inequities faced by underrepresented groups. Participants will hear from dynamic experts from the field and depart with strategies to foster belonging and grow a culture of inclusion. To attract and retain top talent, participants will walk away with solution-based calls-to-action and strategies for creating a more diverse and inclusive space in New Hampshire's legal profession.
Featured Speakers:
James McKim
President, Greater Manchester NAACP; President and Founder of Organizational Ignition
After graduating from Dartmouth College with degrees in Computer Science and Philosophy, James started his career in information technology as a programmer.  He progressed into management and then started several companies.  His current" day job" is helping companies with workforce development and strategic planning with a focus on performance through diversity.  He is a leader in the Technology industry – sought after for presentations and advice by his peers, the media, and government leaders. James's mission is to help organizations reach and sustain their ignition point through the integration and alignment of business processes, people, and technology.  His organization works with senior management to identify and implement efforts that leverage strengths, eliminate weaknesses, capitalize on opportunities, and minimize threats. His unique approach puts a special emphasis on the strategic use of diverse human capital and transformational technology. Having worked with nonprofits around the country, James is an internationally sought-after speaker and trainer. He has been recognized by industry watchers such as ATD and Bersin Associates. Organizational Ignition has authored articles published in publications such as HR Magazine and Recruiter.com. James is the author of the bestseller The Diversity Factor: Igniting Superior Organizational Performance and has worked with the NH Center for Nonprofits on its DEI strategy.
---
Judge Susan B. Carbon
Senior Active Judge, New Hampshire 9th Circuit Court
Susan B. Carbon is a Judge of the 9th Circuit Court in Manchester, NH. Originally appointed in 1990, she retired in 2021, but continues to sit in Senior Status. Judge Carbon was previously Director of the Office on Violence Against Women at the US Department of Justice (2010-12) and is Past President of the National Council of Juvenile and Family Court Judges (2007-08) and the NH Bar Association (1993-94). She is currently Co-Chair of the New Hampshire Judicial Branch Steering Committee on Diversity and Inclusion and is also a member of the ABA Commission on Domestic and Sexual Violence.
Judge Carbon served for many years on the Governor's Commission on Domestic and Sexual Violence and led the creation of NH's Fatality Review Committee where she served as its chair for several years. She was previously a member of the NCJFCJ/OVW National Technical Assistance Teams for the Firearms Technical Assistance Project (FTAP) and the Family Court Enhancement Project (FCEP). Judge Carbon has also served on the Advisory Board of the National Domestic Violence Fatality Review Initiative, the editorial board of Justice System Journal, and Boards of Trustees of Project Harmony, the American Judicature Society, and Southern Poverty Law Center's School to Reform Prison Project. She has published several books and articles related to family violence, firearms, judicial selection and retention, and judicial administration, and has conducted numerous multi-disciplinary trainings around the country and internationally.
Judge Carbon is the recipient of numerous awards including the ABA Commission on Domestic and Sexual Violence Judge Judith Kaye Award for Judicial Excellence; the NH Campaign for Legal Services John E. Tobin, Jr. Justice Award; the National CASA Judge of the Year Award for 2020; the NH Bar Foundation Frank Rowe Kenison Award; the NH Women's Bar Association's Marilla Ricker Award; and the NH Bar Association's Hollman Gender Equality Award.
Judge Carbon is a graduate of the University of Wisconsin – Madison and the DePaul University College of Law.
Panelists:
---
Justice Gary E. Hicks
Senior Associate Justice, New Hampshire Supreme Court
The Honorable Gary E. Hicks was sworn in as the 104th Justice of the New Hampshire Supreme Court on January 31, 2006, after serving for four years on the Superior Court, the state's major trial court. Before becoming a judge, Justice Hicks was a commercial litigator for 23 years with Wiggin & Nourie, then one of New Hampshire's largest law firms. During that time, he also maintained an active mediation and arbitration practice. A native of Colebrook, New Hampshire in the state's rural North Country, Justice Hicks graduated from Bucknell University with a degree in mathematics and from Boston University School of Law where he was managing editor of the Law Review. Justice Hicks is co-editor of the New Hampshire Discovery Practice manual published in April 2011 by Massachusetts Continuing Legal Education (MCLE). Justice Hicks, now the senior associate justice of the Supreme Court, is the President of the Daniel Webster – Batchelder Inns of Court. He is also the former chair of the American Inns of Court Leadership Council and the American Inns Nomination Committee.
---
Attorney Lauren S. Irwin
Upton & Hatfield
Lauren Irwin represents plaintiffs and defendants in employment disputes and civil litigation, and regularly counsels and represents individuals, schools, municipalities, and private entities on employment law matters. Because she represents both employers and employees, she provides valuable insight into and knowledge of opposing counsel strategies. Her experience includes representing clients in employment discrimination, sexual harassment, retaliation, wrongful termination, the Family and Medical Leave Act, and other employment cases in both state and federal courts. She also assists employers with drafting and reviewing employment policies and practices, employment and severance agreements (including non-competes), conducting internal investigations, and providing anti-discrimination courses and other types of training. In addition, she represents clients at mediations and serves as a mediator in employment cases. She is a certified mediator for the New Hampshire Superior Court and the New Hampshire Commission for Human Rights. Lauren regularly represents clients in the New Hampshire Superior Court, the Federal District Court, the New Hampshire Commission for Human Rights, the Equal Employment Opportunity Commission, the New Hampshire Department of Labor, and the New Hampshire Department of Employment Security. She is a past president of the Gender Equality Committee and is a frequent speaker and author in her areas of expertise. She is a member of the New Hampshire Association for Justice and the New Hampshire Council of School Attorneys. She is also a Fellow of The College of Labor and Employment Lawyers and an adjunct professor at the University of New Hampshire School of Law.
---
Attorney Julian Jefferson
Professor of Law, University of New Hampshire | Franklin Pierce Law School
In more than a decade as an attorney with the New Hampshire Public Defender, Julian Jefferson, JD, has successfully handled hundreds of cases, from misdemeanors to juvenile offenses to felonies. Julian now teaches at the law school on a full-time basis. As a member of the full-time faculty, he will become an assistant clinical professor of law, teaching criminal-law-related courses and overseeing the UNH Franklin Pierce trial practice program as chair. In addition to his work as a public defender in the state, where Julian has participated in more than 30 jury trials, he was appointed in 2014 by the State Supreme Court to the Complaint Screening Committee of the Attorney Discipline Office. He became chair of the group in 2021. Julian was the 2019 recipient of the Champion of Justice Award from the New Hampshire Association of Criminal Defense Lawyers and, in 2020, was appointed by Governor Chris Sununu to the Commission on Law Enforcement, Accountability, Community, and Transparency (LEACT). Julian's work on that commission resulted in Governor Sununu's endorsement of all recommendations to further study how New Hampshire treats juveniles in the criminal justice system. In his new role, Julian will teach trial advocacy, criminal procedure, criminal law, professional responsibility, and evidence.
---
Attorney Ellen Musinsky (retired)
Professor Emerita, Alumni Liaison- UNH Franklin Pierce Law School
A graduate of Northeastern Law School, Ellen's early training included a variety of legal placements. She believes that such placements greatly enhance traditional education by allowing students to observe and participate in legal practice while processing the learning with a faculty member at the school. Working with students who are in a variety of settings, Ellen has noted the universality of skills that all lawyers use and has helped students recognize that there are core values to the profession they will be entering. In addition to her interest in clinical education, Ellen has expertise in areas involving the family, social security, and public benefits law. She actively litigated in New Hampshire Courts for 25 years. Additionally, she did extensive policy work, by drafting and advocating for legislative change. She was one of the founders of the New Hampshire Women's Lobby and the New Hampshire Citizen's Alliance for Gay and Lesbian Rights. Ellen has served as Chair and Treasurer of the New Hampshire Coalition Against Domestic and Sexual Violence and has served on the Board of the New Hampshire Civil Liberties Union. She currently serves on the Board of the New Hampshire Comprehensive Cancer Collaboration. Ellen currently assists Associate Professor Brooks with the Legal Residency Program at UNH Law and is of counsel at Manning and Zimmerman.
---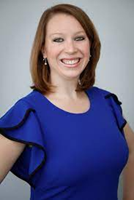 Attorney Lyndsay Robinson
Shaheen & Gordon
Lyndsay Robinson's practice consists of general civil litigation with a focus on family law, estate planning, probate administration, immigration, and other similar fields. She represents victims of domestic violence who need and deserve a guiding hand through extremely difficult times. Lyndsay is committed to serving families in New Hampshire with compassion and always takes a client-centered approach in her representation. She works with clients to resolve their matters outside of court, but her extensive trial experience benefits clients when they do need an advocate in the courtroom. Prior to joining Shaheen & Gordon, Lyndsay practiced law in Portsmouth and Nashua, NH where she represented families in complex divorce and parenting matters. In addition, Lyndsay assisted families with their estate planning needs to ensure their goals and wishes were met. Lyndsay is actively involved in the New Hampshire Bar Association and is passionate about giving back to her community. Lyndsay Robinson, who practices law in Nashua, New Hampshire, was selected to Rising Stars for 2021. This peer designation is awarded only to a select number of accomplished attorneys in each state. The Rising Stars selection process considers peer recognition, professional achievement in legal practice, and other cogent factors.
---
Megan M. Carpenter
Dean, UNH Franklin Pierce School of Law
Megan M. Carpenter is dean of the University of New Hampshire School of Law. She is an internationally known expert in intellectual property, with particular interests in entrepreneurship, branding, and the arts. Prior to joining UNH Law, Megan was founder and co-director of the Center for Law and Intellectual Property at Texas A&M University School of Law, where she also served as Professor of Law and Faculty Director of three intellectual property and entrepreneurship-related clinical programs. Megan has extensive experience in institution-building; her talent for driving initiatives from concept to execution has helped to establish successful programs both within law schools and universities generally. She has spearheaded the creation of innovative academic programs, including experiential learning initiatives, joint degree programs, study abroad, regular conferences and symposia, certificate programs, and interdisciplinary programs with various colleges across university campuses. A hallmark of her leadership is a collaborative and student-centered approach. Megan writes and publishes in the area of intellectual property and innovation, including the book, Evolving Economies: The Role of Law in Entrepreneurship and Innovation. She has written multiple book chapters and published works in the Hastings Law Journal, Fordham Law Review, Columbia Journal of Law & the Arts, Vanderbilt Journal of Entertainment and Technology Law, and the Yale Journal of Human Rights and Development. Megan has received multiple awards for her dedication to students, her skills in program development, and her service to the university and the community, including the Texas A&M University System Distinguished Faculty Award, the President's Grand Challenge Award, the Judith Kuhn & Stephen R. Alton Service Award, and the United States Association for Small Business & Entrepreneurship (USASBE) Best Workshop Award. Throughout her career, she has engaged intellectual property law with underserved communities such as early-stage entrepreneurs, musicians, and grassroots arts organizations. Megan practiced law at Kirkpatrick & Lockhart (now K&L Gates), where she represented clients on a variety of intellectual property and technology-related issues.
Award Recipients
Join us at the President's Award Banquet to celebrate the success of your peers as we present the professionalism awards, honor new and retiring judges and welcome in a new Bar president.
Distinguished Service to the Legal Profession

Thomas B.S. Quarles, Devine, Millimet & Branch
Thomas B.S. Quarles has been a litigator at Devine Millimet for more than 30 years, practicing in the New Hampshire state and federal courts. His general commercial litigation practice covers land use and environmental matters, probate, and trust litigation. Another practice focus is Medicaid provider issues for social service agencies and long-term care facilities, health insurance and managed care. Tom has served on the board of Devine Millimet and has chaired their Litigation Department. He is the chair of the state's Public Water Access Advisory Board and chair of the N.H. Supreme Court's Public Protection Fund Committee. Tom frequently litigates against the State of New Hampshire, mostly on behalf of Medicaid provider clients, where he has significant victories in multiple New Hampshire Supreme Court cases that established or confirmed clients' Medicaid rights. These included the precedent-setting Bel Air cases. He has briefed and/or argued more than 24 N.H. Supreme Court appeals and a number of federal First Circuit Court of Appeals cases. Tom was the principal author of the 2005 amendments to the N.H. Ski Statute, RSA 225-A, and has defended New Hampshire ski areas in their ski accident litigation since the late 1980s. He serves on the Board of Plowshare Farm, a life-sharing community for the developmentally disabled, and more recently joined the New England Ski Museum Board.
---
Donald Dufresne Award for Outstanding Professionalism

Russell F. Hilliard, Upton & Hatfield, LLP
Russell F. Hilliard, is a partner with Upton & Hatfield, LLP in Portsmouth, NH where he focuses his practice in professional discipline, and commercial and insurance litigation. He earned his B.S. from Rensselaer Polytechnic Institute in 1973, his J.D. from Cornell University Law School in 1976 and his LL.M. in taxation in 1985 from Boston University. Russ is a fellow of the American College of Trial Lawyers and a member of the NHBA's CLE Committee (past chair) and Insurance Law Section. He is a past president of the NH Bar Association; and past chair of the New Hampshire Bar Foundation. He is also a member of the American Bar Association Board of Governors, and a Uniform Law Commissioner. Russ has participated on numerous CLE panels on trial practice, insurance issues, legislative developments and professional ethics.
---
Justice William A. Grimes Award for Judicial Professionalism
Chief Justice Tina L. Nadeau, NH Superior Court
Hon. Tina L. Nadeau was appointed as chief justice of the NH Superior Court in 2011, after serving as associate justice to the Superior Court since 1996. Prior to her appointment to the Superior Court, she was with the Criminal Justice Bureau of the Office of the Attorney General and was legal counsel to Governor Stephen Merrill. Justice Nadeau received her B.A. from the University of New Hampshire and her J.D. from Franklin Pierce Law Center. In 2013, Justice Nadeau received the Caroline Gross Fellowship Award to attend the Kennedy School of Government program on Executive Leadership; the 2013 Eric Cogswell Achievement award, recognizing commitment to addressing the over incarceration of offenders with mental illness; and, she was the 2013 recipient of the Marilla Ricker Award, presented by the NH Women's Bar to women in leadership positions. In 2015 she received the Advocacy award from New Futures and the Wheelok-Nardi award from Greater Manchester Mental Health for her work advocating for those with mental health and substance abuse issues. In 2016 Justice Nadeau was awarded the Kathleen Taylor Legislator Award from the NH Alcohol and Drug Abuse Counseling Association. In 2017 she received the Leadership Award from the New England Association of Drug Court Professionals. Justice Nadeau is currently a board member of the New England Association of Drug Court Professionals, and New Futures, a nonprofit organization that works to reduce substance abuse. In 2006, Justice Nadeau spearheaded the effort to open a drug court docket in Rockingham County Superior Court and presided as the drug court judge for four years. There is now a total of ten drug courts up and running in NH. She is also a faculty member of the National Association of Drug Court Professionals. In June 2020 she was appointed as an inaugural member of the national Council on Criminal Justice and served as a member of the COVID-19 task force.
Activities
Black Heritage Trail of NH Guided Walking Tour
Friday, 1:30 – 3:30 p.m. – Space is Limited. $20 per person
The Black Heritage Trail of NH series of themed guided tours offer visitors an opportunity to visualize and share a truer more inclusive history of New Hampshire. Learn this history, connect to ancestors and ancestral roots, or simply explore and see for yourself the intricately woven cultural cloth that is New Hampshire. Please plan to meet at the AC Marriott lobby at least 15 minutes prior to departure time. If you do not arrive by 5 minutes before departure time, your spot may be given to another participant. Wear comfortable shoes.
Strawbery Banke Historic House Walking Tour
Friday, 1:30 – 4:00 p.m. – Self Guided Tour. $12 per person
Strawbery Banke Museum is a vibrant nearly 10-acre campus dedicated to bringing 300+ years of American history to life through dozens of historic buildings on their original sites, heirloom gardens, hands-on traditional crafts, and engaging costumed role-players sharing the experiences of those who lived and worked in the waterfront neighborhood of Puddle Dock. A visit of 1.5 – 2 hours is recommended in order to visit the historic buildings, enjoy the interactive exhibits, and explore the beautiful gardens. Your ticket is valid for two consecutive days. Strawbery Banke is open from 10:00 AM- 4:00 PM. Wear comfortable shoes.
Hotel
AC Hotel by Marriott Portsmouth – Room Reservation Deadline May 23
Contact the AC Hotel by Marriott, Portsmouth at 603-427-0152 to book your room.
Use Room Code NHBS or reference the NHBA rate.
Parking:
Overnight guests $40 per night
Day parking valet is $20 per vehicle
Foundry Place Garage is $1.00 per hour, and a 4 minute walk from the hotel:
https://www.cityofportsmouth.com/publicworks/parkportsmouth/foundry-place-garage
---
In registering for and attending an NHBA-sponsored CLE or other meeting or event, participants agree to the
NHBA COVID protocol
.
Thank you to Our Sponsors