In this Issue
---
National Public Radio's award-winning legal affairs correspondent Nina Totenberg will speak in Concord at the Capital Center for the Arts on Friday, Oct. 2. Robin Young of WBUR's "Here and Now" will interview Totenberg.
This event is free, but tickets are required. Tickets are available on the
Capitol Center for the Arts website
. Limit four tickets per person.
---
Mother and child locked out of home
. Domestic violence dispute led to victim and child being locked out of family-owned rental property. The client would like an attorney to represent her at the 540-A hearing in mid-October. Case is in Candia District Court. Please contact
Janice
.
Advice for Senior Couple in Hillsborough South
. Client is terminally ill and has granted POA to his wife. Her stress is worsened by pressure from the bank regarding an arrearage on their mortgage. She approached Pro Bono about bankruptcy but is most in need of some advice on her options. Please contact
Carolann
.
---
This popular one-day program covers all the important legal developments affecting New Hampshire practice, including significant legislative, rule, case law and procedural changes.
Network with colleagues at the Radisson/Center of NH in Manchester while earning live CLE credits that will be reported directly into your online NHMCLE account. Limited seating.
Register online now
.
Look for more
upcoming CLE seminars
.
---
Starting at 8 a.m. Thursday morning, the Campaign for Legal Services is holding a 36-hour online
Blitz for Legal Services fundraiser
.
The Campaign for Legal Services raises funds for New Hampshire Legal Assistance and the Legal Advice and Referral Center. Together, NHLA and LARC helped nearly 14,000 people in 2014. Their clients are mothers, fathers, seniors, children and veterans. Without civil legal aid, these clients wouldn't have access to timely, knowledgeable, critical legal advice and representation.
Watch this
short video
of local community leaders sharing why they support the Campaign.
---
The US Army Corps of Engineers, New England District, is hiring a general attorney to work as a civilian employee. For a description of the job, visit
www.usajobs.gov
and search "
NEFU159029571501981
."
Application packages are due by 11:59 p.m. Monday, Oct. 5. To learn more about the clients in the New England District, visit the
Army Corps of Engineers website
.
For more job opportunities, make sure to check
Bar News
classified listings
online and in print.
---
Wednesday


Oct. 7


4:30-6 p.m.

107 N Main St


Concord

Celebrate the 50th anniversary of the NH Commission for Human Rights on the State House lawn, 4:30-6 p.m., Wednesday, Oct. 7. Gov. Maggie Hassan will give the keynote address and awards will be presented.
A reception and panel discussion will follow at Red River Theatre. Events are free and open to the public. For more information, contact
humanrights@nhsa.nh.us
.
---
NH Bar members can contribute to
Bar News
, the Bar's monthly member newspaper, by volunteering to:
Write commentary on issues affecting NH law practice
Send a letter to the editor
Review books, software, and hardware
Summarize NH Supreme Court opinions
Write an article related to your practice area (still accepting article proposals related to family law)
For more information about reviews or summaries, please contact
Tricia Dannhauer
. For information on contributing articles, please see the
submission guidelines
and contact
Kristen Senz
.
---
Mondays:


Oct. 19, Oct. 26 & Nov. 9


3 - 6:30 p.m.

2 Pillsbury St


Concord

This popular hands-on, how-to series gives attorneys the tools to handle cases in family court. Held on three Monday afternoons from 3-6:30 p.m. (Oct. 19, Oct. 26 and Nov. 9) with a faculty of experienced family law practitioners, enrollees will learn how to take a divorce or parenting case "from the petition to the decree" and receive guidance on how to proceed in a variety of situations along the way. Divorce Camp is limited to the first 25 registrants. Please
register online
.
Contact
Margaret Gilsenberg
at the Pro Bono Referral Program for more information.
---
SOLACE
stands for Support of Lawyers/Legal Personnel All Concern Encouraged. Whenever you learn of a lawyer, judge, courthouse or law firm employee or family member who has suffered a loss, illness or injury and has an unmet need,
let us know
and we will distribute the request by email to participating lawyers. It can be a need for clothes due to a fire, a need for blood due to an injury or illness, a need for transportation or lodging during a hospital stay in a city away from home, for example.
SOLACE is not for public service announcements or cash fundraisers; it is set up to serve immediate needs that arise as a result of a crisis in a colleague's life.
---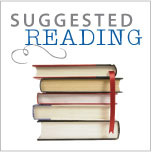 Prison Without Punishment
A fascinating look inside German prisons and the psychology of US criminal justice reform.
Read more
.
Don't bank on it
Local regulations only scratch the surface of worries for NH's budding medical marijuana industry.
Read more
.
Some of these news sites may limit access to subscribers or registered users. (Many sites allow free trial access limited to the number of pages viewed.) Also, the Bar Association does not endorse the sites providing these links; these are provided for your information only.
---
Abramson, Brown & Dugan
Abramson, Brown & Dugan is New Hampshire's Leading Medical Malpractice Firm. We work together for your client. Referral Fees Honored.
Visit our website
and
contact us today
.
NHBA Savings: A Message from Liberty Mutual Insurance
Liberty Mutual has partnered with the NHBA to offer you exclusive savings on quality auto and home insurance.* Call 800-225-8281 or
visit us online
to get a free quote. Liberty Mutual also offers an array of Life Insurance and Annuity products. Contact
Sean.Kelly@LibertyMutual.com
to find out more.
*Discounts and savings are available where state laws and regulations allow, and may vary by state. To the extent permitted by law, applicants are individually underwritten; not all applicants may qualify.
---
Stay in Touch! Update Your Contact Info
If your address or email address has recently changed, please submit a
name/address change form
immediately to update our member records so you will receive important correspondence from your bar association.