| | |
| --- | --- |
| | |
October 7, 2015
In this Issue
---
ABA President-elect
Linda Klein

Tuesday


Oct. 13

2:30 p.m.

Concord

ABA President-elect Linda Klein will
visit the NH Bar Center
in Concord at 2:30 p.m. Tuesday, Oct. 13.
Klein
, who will take on leadership of the ABA in summer 2016, wants to meet with New Hampshire lawyers (ABA members and nonmembers alike) to find out from them how the ABA can best serve the profession.
All bar members welcome. Light refreshments will be served. Please RSVP to
Debbie Hawkins
by noon Monday, Oct. 12.
---
The bar, bench, legislature, executive branch and public are invited to submit comment on the proposed new unified rules of criminal procedure. In a memo preceding
the order
, the NH Supreme Court stated that the proposed rules were approved by the court in 2010, but adoption was deferred due to ongoing projects.
An ad hoc committee earlier this year revised the proposed rules, which codify existing practices and "are not intended to change any existing rule or add any rules."
Comments should be submitted by Nov. 12 to
rulescomment@courts.state.nh.us
.
---
Tuesday


Nov. 10


Reception: 6 p.m.

Dinner: 6:30 p.m.

Lochmere Golf Club


Tilton

The Belknap County Bar Association invites all bar members to a dinner to celebrate the career of Judge Larry Smukler, who went on senior status in the Superior Court this summer. (Read
Bar News interview
.)
Cost: $35 per person (Cash bar)
RSVP deadline: Monday, Oct. 26
Send payment to, Belknap County Bar Association, c/o Kaitlin O'Neil, Normandin, Cheney and O'Neil, P.O. Box 575, Laconia, NH 03247.
Questions? Contact
Ed Philpot
.
---
Volunteer attorneys are needed to help these vets on a pro bono basis.
A Strafford County veteran receiving VA benefits would like assistance in filing for personal bankruptcy.
A veteran in Belknap County (not receiving VA benefits) would like to have a will and advanced directives prepared. In addition, he needs help with a debt collection agency that is taking money directly out of his Social Security disability check.
Please contact
Janice
for more information.
Don't forget. October is
Pro Bono Month in New Hampshire
.
---
The NHBA Gender Equality Committee is presenting a free workshop to help attorneys learn and practice job negotiation skills. The program, taking place at UNH Law, will feature role-playing scenarios involving job interviews, job offers, lateral hires and negotiating circumstances of employment, such as flexible scheduling and work assignments.
The workshop is offered in conjunction with the Student Women's Bar Association and will take place Thursday, Oct. 22, from 4:30-6:30 p.m. at the law school in Concord. Questions? Email
Rosemarie Atwood
.
This workshop is not intended to qualify for CLE credit.
---
Thursday


Oct. 8


5:30 to 7:30 p.m.

22 Country Club Ln


Concord

The NH Women's Bar Association will hold its 18th Annual Fall Reception at The Concord Country Club from 5:30 to 7:30 p.m. on Thursday, Oct. 8. Associate NH Attorney General Jane Young will be presented with the 2015 Marilla M. Ricker Achievement Award, presented annually to an outstanding woman lawyer in New Hampshire. The Winnie McLaughlin Scholarship will be presented to Lyndsay Robinson, a second-year law student at UNH School of Law.
The reception is open to the public. RSVP to NHWBA Executive Director
Gretchen Pyles
.
---
This comprehensive program is a must for attorneys who represent municipalities or practice before town boards. Topics include Right-to-Know issues, ethics, inverse condemnation takings, municipal tort litigation and immunities, free speech, tax abatement and more.
Friday


Oct. 16


9 a.m. - 4 p.m.

2 Pillsbury St


Concord NH 03301


300 General NHMCLE Minutes & 60 Ethics/
Prof. Minutes

Register for the in-person program
Register for the live webcast
---
The University of New Hampshire will host its 7th Annual Intercollegiate Mock Trial Invitational Tournament for undergraduates on Saturday & Sunday, Oct. 31-Nov. 1, at UNH in Durham. The tournament needs attorneys willing to serve as judges, presiding over mock trial rounds and evaluating students' performances. Judges are still needed as follows:
Saturday morning: 6 judges
Saturday afternoon: 8 judges
Sunday morning: 10 judges
Sunday afternoon: 12 judges
Attorneys do not need to be sitting judges, active litigators, or familiar with college mock trial to participate. Judges will receive a brief training that will equip them for the task.
Contact the
Mock Trial Directors
or
Charles Putnam
, (603) 862-7041, with questions or to sign up.
---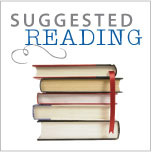 What we talk about when we talk about rape
Social psychologist Carol Tavris argues that we need to draw distinctions between behavior that is criminal, behavior that is stupid and behavior that results from the dance of ambiguity.
Read more
.
California enacts right-to-die
California has joined four other US states that allow terminally ill patients to legally end their lives with a doctor's supervision.
Read more
.
Some of these news sites may limit access to subscribers or registered users. (Many sites allow free trial access limited to the number of pages viewed.) Also, the Bar Association does not endorse the sites providing these links; these are provided for your information only.
---
Douglas, Leonard & Garvey, P.C.
Personal Injury, Auto Accidents, Slips and Falls, Wrongful Death, Medical Malpractice, Wrongful Termination, Sexual Harassment, Workplace Discrimination, Divorces, Family Law, Criminal Law and DUI. We can help. Call us today at 1-800-240-1988, or
visit our website
.
Financial Focus
Fee-only personal financial planning. Helping you and your clients reach personal financial goals. Retirement planning and wealth management since 1994. 603-569-1994. Wolfeboro, NH.
info@yourfinancialfocus.com
.
---
Stay in Touch! Update Your Contact Info
If your address or email address has recently changed, please submit a
name/address change form
immediately to update our member records so you will receive important correspondence from your bar association.
New Hampshire Bar Association



...Supporting Members of the Legal Profession and their Service to the Public and Justice System.



2 Pillsbury Street

Concord, NH 03301


---

Stay Connected

---

| | |
| --- | --- |
| Enter your email address to join our mailing list: | |

For

Email Marketing

you can trust