In this Issue
---
An enhanced online version of Law of the Lands
, the cover story in the August issue of
Bar News
, includes additional essays and photos from NH Bar members working abroad. Check it out and let us know what you think at
news@nhbar.org
.
---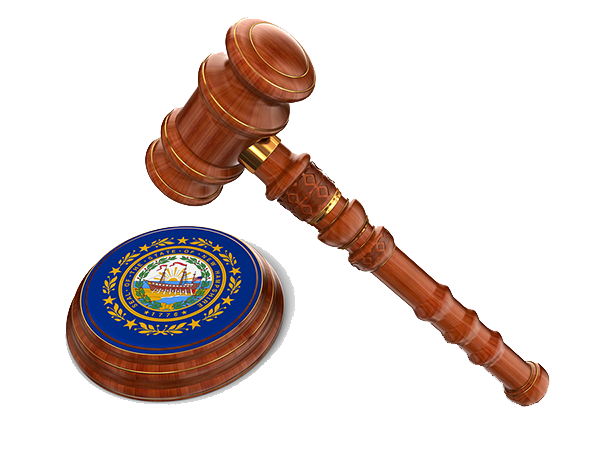 Time to
purchase tickets
for the NH Bar Foundation Annual Dinner at 5:30 p.m., Thursday, Sept. 17 at the Grappone Center in Concord.
Come celebrate justice in New Hampshire with our
2015 Award Recipients
, NH Supreme Court
Chief Justice Linda Dalianis
and attorney
Jonathan Eck
, and honor
Richard Cohen,
retiring executive director of Disability Rights Center-NH.
Discounted tickets are available for new lawyers
.
---
Belknap County
: Uninsured motorist involved in two-car collision is seeking assistance to negotiate payment plan for damages to vehicle. Nothing has been filed with the court yet but Pro Bono client has been contacted by a subrogation services company and later by the attorney for the driver of other vehicle. Please contact
Pam Dodge
.
Hillsborough North
: Disabled woman, sole source of income is social security. She owns a condominium and would like to establish a trust to obtain an exemption on her property taxes. She proposes her daughter as trustee. Please contact
Carolann Wooding
.
---
The NH Judicial Branch Circuit Court Administrative Judge routinely conducts judicial evaluations and invites participation in this process. The following judges/masters are presently being evaluated. Click on the name to fill out the survey.
Responses will be shared with the judges and masters being evaluated, but the identities of respondents are confidential.
For a hard copy of a survey, email
lcammett@courts.state.nh.us
with your name, address and the name of the judge/master you would like to evaluate, or call (603) 271-6418 and one will be mailed to you.
All evaluations must be completed online or be returned by Sept. 14
.
---
The Rockingham County Bar Association and the judges and staff of the Rockingham County Superior Court are holding an event to celebrate the career of retiring Court Clerk Ray Taylor from 5 to 8 p.m.on Thursday, Sept. 10, with a presentation at 6 p.m.
Appetizers and cash bar, at the Exeter Inn, 90 Front Street, Exeter. The cost is $25 at the door or $20 in advance.
Pay online
or send a check payable to RCBA before Sept. 8 to:
Susan Lowry
82 Court Street
Portsmouth, NH 03801
Susan will also collect cards and notes for Ray before and during the event.
---
When logging into
ART
, be sure to use the username and password you set when creating your account.
Some members report that certain web browsers provide "popup" suggestions during the login process. Popups may be related to your email address or other browser settings. Be sure to keep a record of the username you created for ART, as it may not be the same as the browser popup.
If your browser provides a popup email address that is NOT your established ART username, do not accept it. Enter only the username created for ART.
---
Thursday


Sept. 10


9 a.m. - 4 p.m.

2 Pillsbury St.


Concord

If you missed the Evidence 2015 NHBA·CLE program in May, here's your chance to watch it as a facilitated video replay.
Learn about proposed changes to the NH Rules of Evidence, e-discovery, hearsay and important exceptions, and hear the judges' perspectives on evidentiary rulings - regardless of your trial experience level.
Join us at the NH Bar Center in Concord next Thursday, Sept. 10, and earn live credit. 360 NHMCLE Minutes, including 60 Ethics/Professionalism Minutes.
Register now
or visit our
upcoming programs list
for more CLE programs.
---
The NH Bar Association International Law Section seeks nominations for the 2015 Daniel Webster International Lawyer of the Year Award.
This award honors a NH Bar member "whose contribution to international law demonstrates the spirit of Daniel Webster and whose good works help elevate the standing of the legal profession and serve as an inspiration to others."
Nominations may be made by any member of the NH Bar, with or without notice to the nominee. Submissions should include a description of the contributions made by the nominee and be sent by Friday, Oct. 9, to
Robert Cheney
.
---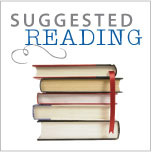 Firm operates as a nonprofit, keeping hourly rates low
Two recent law school grads figured out a way to bring legal services to those who need them most and still earn a living.
Read more
.
Female law profs at the University of Denver are underpaid, violating the Equal Pay Act
The Equal Employment Opportunity Commission has determined that the University of Denver's Sturm College of Law is violating the Equal Pay Act by paying its female professors less than males.
Read more
.
Some of these news sites may limit access to subscribers or registered users. (Many sites allow free trial access limited to the number of pages viewed.) Also, the Bar Association does not endorse the sites providing these links; these are provided for your information only.
---
McLane Law Firm
The McLane Law Firm combines legal excellence with creative thinking and superior client service to construct innovative and winning legal strategies. email address:
LAW@mclane.com
, phone: (603) 625-6464.
Concord Search & Retrieval, Inc.
Serving the legal, banking and real estate communities with corporate filings, document retrieval and UCC searches nationwide for over 10 years.
www.concordsearch.net
.
---
If your address or email address has recently changed, please submit a
name/address change form
immediately to update our member records so you will receive important correspondence from your bar association.
---