In this Issue
---
Nominate a deserving paralegal for the NH Bar Association's Paralegal Professionalism award. The award is presented by the Bar Association at the annual meeting of the Paralegal Association of NH in September. The recipient is selected on the basis of: a high degree of professionalism; outstanding level of knowledge about their job; motivation that exceeds expectations; reputation as a role model for other paralegals and as someone who promotes paralegal work as a profession.
Nominations should be in the form of a one-page narrative and should be submitted by 5 p.m. on Monday, August 31 to
Denice DeStefano
or by mail to:
NHBA Paralegal Award
2 Pillsbury Street, Suite 300
Concord, NH 03301-3502
---
Chief Justice Dalianis
Jonathan Eck
Chief Justice Linda S. Dalianis
will receive the 2015 Frank Rowe Kenison award at the
2015 Foundation Annual Dinner
on Thursday, Sept. 17 at the Grappone Center in Concord. Tickets are selling fast, so don't miss out on this event. Also to be honored:
Jonathan Eck
- 2015 Robert E. Kirby Award, honoring excellent advocacy and outstanding civility and professionalism for an attorney 35 years old or younger. Eck, a member of the NHBA Board, practices with Devine Millimet.
Richard Cohen
- Special Recognition for the retiring executive director of the Disability Rights Center of New Hampshire. Richard Cohen was the Foundation's 2014 Honorary Fellow.
Buy your tickets online
. (
Discount for new lawyers
.)
Learn about
Annual Dinner Sponsorship Opportunities
.
---
Criminal law practitioners are encouraged to attend a brown bag lunch meeting at noon on Thursday, Sept. 10, at Strafford County Superior Court. NH Superior Court Chief Justice Tina Nadeau will discuss the Felonies First legislation (SB 124-FN) that was recently signed into law.
For more information, contact Strafford County Superior Court Clerk
Kim Myers
.
---
Summer is winding down - please finalize your NHMCLE credits for the July 1, 2014 to June 30, 2015 reporting year. File the Affidavit of Compliance by using the Attorney Reporting Tool (ART) at
www.nhmcle.org
and pay a $10 NHMCLE annual fee by Oct. 1 to avoid late fees.
Tip: Because a new reporting period began July 1, 2015, the
My Record
page displays the current reporting year (July 1, 2015 to June 30, 2016) as the default page. To view your credits for the July 1, 2014 to June 30, 2015 reporting year, pull down the arrow in the new 'reporting year' box near your name and select 2014-2015.
The
File Affidavit
button will be functional only if you have sufficient NHMCLE minutes to meet the requirements for the July 1, 2014 to June 30, 2015 reporting period.
Note: This information pertains to NHMCLE only and does not apply to Association dues, Court fees or Trust Account Compliance obligations.
---
Richard Cohen
Disability Rights Center NH Executive Director Richard Cohen is retiring after 40 years of legal advocacy on behalf of the disabled and the vulnerable. The DRC is hosting an event to honor Cohen from 5 to 7:30 p.m., Thursday, Sept. 24 at the Grappone Conference Center in Concord.
In lieu of gifts, contributions in Dick's honor can be made to the Disability Rights Center-NH online at
www.drcnh.org
or by mail to:
Disability Rights Center-NH
64 N. Main Street, Suite 2
Concord, NH 03301-4913.
Please RSVP by Sept. 10 to
bethk@drcnh.org
or by phone at 603-228-0432.
---
Due to a conflict with another event, the NH Women's Bar Association has changed the date of its 18th Annual Fall Reception to 5:30 to 7:30 p.m., Thursday, Oct. 8 at the Concord Country Club.
The reception will include the presentation of the 2015 Marilla M. Ricker Achievement Award to
Jane Young
, Associate Attorney General. The Ricker Award is presented annually to an outstanding woman lawyer in New Hampshire.
The reception is open to the public. RSVPs are appreciated by e-mailing NHWBA Executive Director,
Gretchen Pyles
. At the reception, the Winnie McLaughlin Scholarship will be presented to Lyndsay Robinson, a second-year law student at UNH School of Law.
---
Manchester Family Division
Unfiled divorce with 2 minor children, parenting rights do not appear to be contested, children reside with client/mother. There is a low-asset property located out-of-state with no mortgage. Client is not interested in the property. Joint debt and personal property is divided. Client is non-English speaking. Pro Bono will cover interpretation expenses as needed. Contact
Pam Dodge
.
Salem Family Division
Unfiled divorce with no minor children. Husband lives in Methuen MA. Parties have been married nearly 18 years and separated for several years. There was a history of domestic violence. There are no marital assets, husband has several cars and tools of significant value. She wants a divorce and alimony. Contact
Pam Dodge
.
---
Bar News
is looking for articles on alternative dispute resolution for the practice area section in the October issue. New developments in the field of ADR or take a fresh tips on mediation techniques for attorneys are they kinds of articles we are seeking. Article proposals due by Sept. 14. Drafts are due Sept. 28 and should adhere to the
submission guidelines
. Questions? Contact Editor
Kristen Senz
.
---
Bar News
welcomes member-submitted reviews of software, hardware, books, services, and other tools, products and services that may be of use to members of the legal community. Copies of several
books now available
for review.
Interested in reviewing one of these or another book? Please contact
Tricia Dannhauer
at (603) 715-3250. For questions on
submission guidelines
and review topics, please contact
Bar News
Editor
Kristen Senz
.
---
Have some free time tomorrow afternoon?
Earn 60 NHMCLE Professionalism Minutes and review the standards of civility in practice with Humorist at Law, Sean Carter.
Thursday, August 27, 1-2 p.m.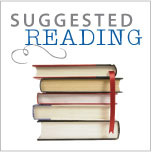 Housing discrimination the focus of an HBO miniseries?
TV producer David Simon (
The Wire
) launches a series,
Show me a Hero
, that
Slate.com's reviewer
finds riveting.
Police secretly track cellphones to solve routine crimes
Law enforcement officials from coast to coast are secretly using cellphone tracking technology to solve routine crimes. The use of such technology is often concealed from suspects and their lawyers, and even in some cases from prosecutors and judges, according to
USA Today
.
Some of these news sites may limit access to subscribers or registered users. (Many sites allow free trial access limited to the number of pages viewed.) Also, the Bar Association does not endorse the sites providing these links; these are provided for your information only.
---
Stay in Touch! Update Your Contact Info
If your address or email address has recently changed, please submit a
name/address change form
immediately to update our member records so you will receive important correspondence from your bar association.