| | |
| --- | --- |
| | |
November 18, 2015
In this Issue
---
The NH Bar Association's Lawyer Referral Service provides full-fee attorney referrals and information to consumers at
www.nhlrs.org
or by calling (603) 229-0002. LRS has launched
a new video
to help educate the public about this important option. For information about how the Lawyer Referral Service can help you expand your client base, please contact
Sheila Vermacy
.
---
Wednesday


Dec. 9


Reception: 6 p.m.

Dinner: 6:45 p.m.

Lochmere Golf Club


Tilton

A dinner to celebrate the career of Judge Larry Smukler, organized by the Belknap County Bar Association and members of the judiciary, has been rescheduled to Wednesday, Dec. 9. Smukler went on senior status in the Superior Court this summer. (Read
Bar News interview
.)
Cost: $35 per person (cash bar)
RSVP deadline: Monday, Nov. 30
Send payment to Belknap County Bar Association, c/o Kaitlin O'Neil, Normandin, Cheney and O'Neil, P.O. Box 575, Laconia, NH 03247.
Questions? Contact
Ed Philpot
.
---
SOLACE
(Support Of Lawyers/Legal Personnel All Concern Encouraged) is a mutual help network of the NH Bar Association.
Whenever you learn of a lawyer, judge, courthouse or law firm employee or family member who has suffered a loss, illness or injury and has an unmet need, you can post a message on the
SOLACE form
. The moderators of the list will screen queries and distribute appropriate requests through an email to all participating lawyers in the NHBA.
SOLACE IS there to assist those in the legal community with immediate needs arising from a crisis event, such as: a need for clothes lost in a fire; blood donations due to an injury or illness; or a need for transportation or lodging during a hospital stay in a city away from home.
SOLACE IS NOT for public service announcements, prayer lists, cash fundraisers, or to find employment.
---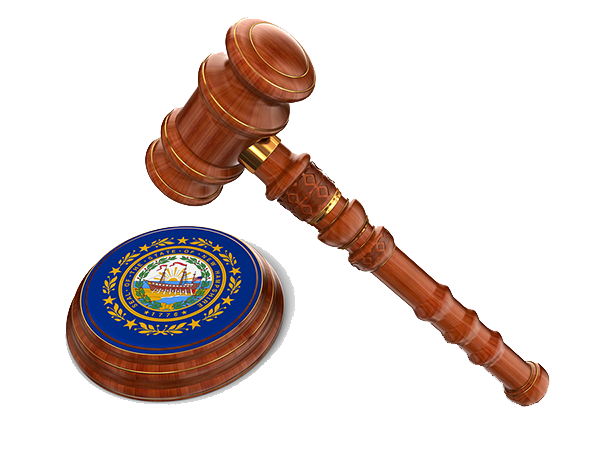 Last call: the deadline for the NH Bar Foundation's
2016 Justice Grants
is Nov. 20.
The NH Bar Foundation will accept grant applications from New Hampshire nonprofit organizations and/or programs that encourage innovation in the administration of justice, provide community education about the law and improve access to the legal system until 4 p.m. Friday, Nov. 20.
For more information, visit
www.nhbarfoundation.org
or contact the Foundation at (603) 715-3210.
---
The NH Bar Foundation is participating in #GivingTuesday, a global day dedicated to giving back. On Tuesday, Dec. 1, Bar members and other supporters of the mission of the NH Bar Foundation are encouraged to make tax-deductible contributions online:
Visit
www.nhbarfoundation.org
and click on the
Donate NOW button
.
Or use your phone and Text: NHBF to 41444. (These are both secure transactions.)
If you prefer to mail your contribution, please send a check to: NH Bar Foundation, 2 Pillsbury Street, Concord, NH 03301.
---
The NHBA 2016 Midyear Membership Meeting will be held on Friday, March 4, 2016, at the Radisson Hotel/Center of NH in Manchester. Come for the timely and informative CLE programming. Applaud colleagues being recognized for exemplary public and professional service at the Honors & Awards luncheon.
Nominations Sought for Hollman Equality Award - 11/30
The Philip Hollman Gender Equality Award will be presented at the
Gender Equality Breakfast
at the NHBA Midyear Meeting. (Terie Norelli, former NH House Speaker, will speak at the breakfast.)
The Hollman award, presented by the NHBA Gender Equality Committee, recognizes someone who is dedicated to promoting respect and fair treatment toward all members of the judicial system and is a leader, educator and/or role model in this area. It is named in honor of retired Judge Philip Hollman.
A nominee may be a Bar member, a court or law firm, or an employee of a state department or agency that is part of the legal system. Please submit nominations with a brief description of the nominee's qualifications by Monday, Nov. 30, to
Rosemarie Atwood
.
Nominations also sought for Presidents' Public Service awards
.
---
The New Hampshire Bar Association's 2016 Midyear Membership Meeting offers a perfect opportunity to reunite with fellow law school alumni: Law schools are invited to host dinners in conjunction with the meeting.
Bar staff will assist alumni in organizing a dinner on or near the date of the March 4 Midyear Meeting by providing contact information of Manchester-area restaurants for making group dinner arrangements, a sample invitation letter and response form, and a set of alumni mailing labels from the Bar's member database. The Bar will also publish details of law school dinners in
Bar News
and on the website.
Anyone interested in coordinating a law school dinner should contact
Denice DeStefano
.
---
The NHBA Pro Bono Referral Program is looking for volunteers to donate just a few hours to help place cases this holiday season. As part of its annual year-end referral marathons, Pro Bono will provide lists of attorneys to call and summaries of Pro Bono cases, along with refreshments and staff support.
Referral Marathon dates are:
Monday, Nov. 23: 9 a.m. to noon & 1-4 p.m.
Friday, Dec. 4: 9 a.m. to noon & 1-4 p.m.
Wednesday, Dec. 16: 9 a.m. to noon
Friday, Dec. 18: 1-4 p.m.
Can you donate a few morning or afternoon hours to drop by the Bar Center and help out? To sign up, please contact
Carolann Wooding
by email or call (603) 715-3205.
---
The January issue of
Bar News
will feature articles on two different practice areas: criminal law, and health law. Please send article proposals to
Bar News
Editor
Kristen Senz
by Friday, Dec. 11.
Bar News Submission Guidelines
.
---

The NH Bar Center in Concord will be closed for the Thanksgiving holiday on Thursday and Friday, Nov. 26 & 27.

The NHBA e-Bulletin will not be published next week. Please look for the next issue Wednesday, Dec. 2.


---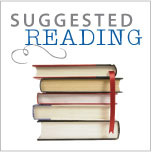 Colorado's Sexting Nightmare
The Daily Beast
reports that an outdated legal approach to an inevitable facet of teenage life in a digital age requires more inventive legal solutions.
Read more
.
Arbitration Everywhere, Stacking the Deck of Justice
In a three-part series,
The New York Times
examines the rampant practice of forced arbitration.
Read more
.
Some of these news sites may limit access to subscribers or registered users. (Many sites allow free trial access limited to the number of pages viewed.) Also, the Bar Association does not endorse the sites providing these links; these are provided for your information only.
---
NHBA Insurance Agency
You Protect Your Clients and We Protect You. Exclusively Serving Association Members. Suzanne Morand, AIA, CIC, Senior Account Executive (866) 642-2292,
smorand@nhbar.org
.
LawPay
Trust your transactions to the premier payment processor for the legal industry. It is critical for attorneys to handle transactions between their trust and operating accounts correctly. Attorneys can trust their transactions to LawPay and accept credit cards with confidence. To learn more visit
www.lawpay.com/nhba
or call 866-376-0950.
NHBA Savings: A Message from Liberty Mutual Insurance
Liberty Mutual has partnered with the NHBA to offer you exclusive savings on quality auto and home insurance.* Call 800-225-8281 or
visit us online
to get a free quote. Liberty Mutual also offers an array of Life Insurance and Annuity products. Contact
Sean.Kelly@LibertyMutual.com
to find out more.
*Discounts and savings are available where state laws and regulations allow, and may vary by state. To the extent permitted by law, applicants are individually underwritten; not all applicants may qualify.
---
In the event of inclement weather, closings or delayed openings at the Bar Center will be communicated via the Bar's website at
www.nhbar.org
and on our voicemail greeting at the Bar Center.
If the Bar Center is experiencing a delayed opening, we will be open as soon as is reasonably possible for staff to safely get in to the office. If you are in doubt about the status of any meeting, please call the Bar Center ay 603-224-6942 before you head out.
New Hampshire Bar Association



...Supporting Members of the Legal Profession and their Service to the Public and Justice System.



2 Pillsbury Street

Concord, NH 03301


---

Stay Connected

---

| | |
| --- | --- |
| Enter your email address to join our mailing list: | |

For

Email Marketing

you can trust