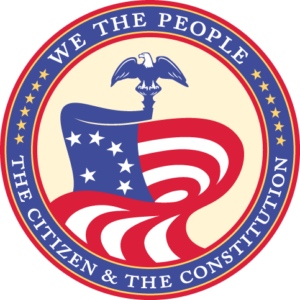 ---
Concord, NH, December 10, 2021–
We the People: The Citizen and the Constitution" District Hearings were held at the City Wide Community Center in Concord on December 10, 2021. This annual event is comprised of simulated congressional hearings, during which students "testify" before a panel of judges acting as members of Congress. The participating students have an opportunity to demonstrate their knowledge and understanding of Constitutional Law principles while evaluating, taking and defending positions on a number of relevant historical and contemporary issues.
"It is inspiring to see high school students applying constitutional principles, exhibiting understanding and the ability to opine on issues facing our
democracy today. I always leave these We the People events having a renewed faith in the next generation of citizens." said Jennifer A. Eber, Chair, LRE Committee.
Awards of Excellence in six units of study were awarded to students from three participating schools:
• Unit 1, 2 3 and 4 went to students at Hollis-Brookline High School
• Unit 5 went to students at John Stark Regional High School
• Unit 6 went to Milford High School
State Finals being held on Friday, January 7, 2022
(Snow Date Jan. 10)
9:00 a.m. to 12:00 p.m. and
1:00 p.m. to 4:00 p.m.
(State Champion named following last session)
---
About The New Hampshire Bar Association
The New Hampshire Bar Association (NHBA; Concord, NH; www.nhbar.org) is a non-profit 501(c)(6), court-mandated organization. Its members are all attorneys licensed to practice in the state, as well as all New Hampshire judges. Founded in 1873, the NHBA serves our members, the public, the justice system, and the profession.