Fastcase: Your NHBA membership includes a subscription is to Fastcase.
Fastcase is a comprehensive legal intelligence company, founded in 1999 and based in Washington, D.C. Partnering with the bar associations of all 50 states and the District of Columbia, Fastcase serves more than 1.1 million lawyers from around the world. The company provides an innovative research suite of primary law, dockets, treatises, legal blogs, analytics, workflow tools, and legal news.For more information about Fastcase's smarter legal tools, visit the company on Twitter at @Fastcase or visit www.fastcase.com.
TechConnect: The NHBA has partnered with Affinity Consulting to deliver a FREE member benefit to help you leverage technology to get the most value. This benefit provides access to:
Read a whitepaper
Review a comparison chart
E-mail an expert with a question
Or schedule a consultation for a longer conversation.
Watch a video to gain expertise using industry specific software.
Sign-up your staff so they can support your practice by accessing these member benefits!
Tips and tools to use as your career progresses or your firm evolves.
WordRake can make any document or email clearer, shorter, and better. Our mission is to help professionals write clearly and concisely. With one-click editing available in Microsoft Word and Outlook, all communication can get right to the point. No matter your audience, WordRake will help.
Members use code NHBA during checkout to receive 10% off
NHBA Members Receive a 10% Discount
Tracers, the #1 trusted cloud-based investigative research software, is designed to help you find key pieces of information available only in public and private records. A TechnoLawyer "Top Product of 2020," Tracers provides law firms access to an online database of over 43 billion records, from over 6,000 sources of data for skip tracing, asset searches, better due diligence and more! Claim your Tracers discount today!
NHBA Members Receive a 20% Discount!
RPost, the global leader in secure and certified electronic communications provides simple-to-use compliant email encryption, legal electronic signatures, secure large file transfers up to 1GB, auditable proof of compliance, and more! Increase your cybersecurity with RMail and RSign and receive expert customer onboarding and personalized training.
Mention you're a NHBA Member to receive your RPost discount today!
Get a 10% discount with your NHBA Membership
Clio, the industry leader in cloud-based legal software, offers all you need to run a law practice from intake to invoice, with powerful tools to manage cases, clients, documents, bills, calendars, time tracking, reporting, and accounting. Simplify your operations, improve your productivity, and increase your revenue with Clio.
Claim your 3 month free trial today!
LawPay guarantees your firm accepts payments in compliance with ABA and IOLTA guidelines. PCI Compliant. Proven Track Record. Simple & Intuitive. Expert In-House Support.
Get at 10% discount with your NHBA Membership!
MyCase is an all-in-one case management software for your law firm, providing the tools you need to improve organization, increase efficiency, and scale your firm operations. Whether it's document management, reporting, billing and invoicing, or collecting payment, MyCase has it covered.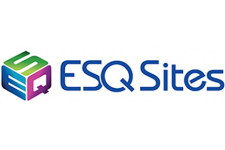 25% Discount for Small and Solo Firm Websites
Your New Hampshire Bar Association Membership entitles you to a 25% discount on website design packages. ESQ Sites123.com specializes in web design for solo and small firms. Use promo code: NHBA to receive your discount. Call 1-877-SITES-123 or email customercare@esqsites123.com.
Build a website – build a brand with ESQSites today!
NHBA members receive a 15% Discount at ABA Books
Members of the New Hampshire Bar Association save 15% off the general public price on all books available in the American Bar Association web store when using the special discount code: PAB8ENHB
Members Use Code NHBAR 100 for Discounts
Smith.ai is a superior 24/7 virtual receptionist service for law practices of all sizes. Our North America-based receptionists answer calls, chats, and messages; provide bilingual answering; screen and intake new clients; and schedule appointments ensuring instant follow-up with new potential clients. NHBA members get $100 off their first month of calls and chats, 5% off bundled services, and 10% off annual plans paid upfront.
eNotaryLog provides nationwide remote online notarization (RON) and electronic signature solutions through its cloud-based digital services platform. eNotaryLog RON-Certified in-house notaries are available to assist you when needed Mon-Fri 8AM – Midnight EST. The RON platform is MISMO-certified, SOC 2 compliant, and audited by leading global law firm and fintech advisor DLA Piper. With eNotaryLog's secure technologies, law firms can also utilize their own notary staff to notarize documents anytime and anywhere for time-saving convenience.
New Hampshire Bar members get 50% off start up fees and 10% off session costs.
As the industry's leading cloud-based legal practice management software, Smokeball empowers you to run your firm specific to your area of law. Our platform gives you all the insights and tools you need to work smarter, not harder: automatic time tracking and invoicing, streamlined workflows for your specific practice area, a library of over 20,000 standard legal forms and documents, and actionable reports that summarize your firm's activities and highlight areas of opportunity.
New Hampshire Bar Services