New Hampshire Bar Services
Casemaker:  Your NHBA membership includes a subscription is to Casemaker.
What is Casemaker?
Casemaker is a comprehensive online legal research library and search engine that offers timely and accurate results. This powerful research tool provides NHBA members with free and unlimited access to a wealth of legal research materials, including both state and federal case law, statutes, regulations and much more.
Casemaker has been completely updated to give you state-of-the-art, Google-like search capabilities and much more!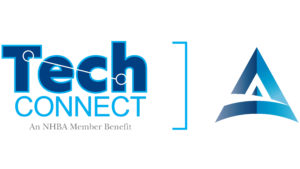 TechConnect: The NHBA has partnered with Affinity Consulting to deliver a FREE member benefit to help you leverage technology to get the most value. This benefit provides access to:
Read a whitepaper
Review a comparison chart
E-mail an expert with a question
Or schedule a consultation for a longer conversation.
Watch a video to gain expertise using industry specific software.
Sign-up your staff so they can support your practice by accessing these member benefits!
Tips and tools to use as your career progresses or your firm evolves.
NHBA Member's Newest Member Discounts
NHBA Members Receive a 10% Discount
Tracers, the #1 trusted cloud-based investigative research software, is designed to help you find key pieces of information available only in public and private records.  A TechnoLawyer "Top Product of 2020," Tracers provides law firms access to an online database of over 43 billion records, from over 6,000 sources of data for skip tracing, asset searches, better due diligence and more! Claim your Tracers discount today!
NHBA Members Receive a 20% Discount!
RPost, the global leader in secure and certified electronic communications provides simple-to-use compliant email encryption, legal electronic signatures, secure large file transfers up to 1GB, auditable proof of compliance, and more! Increase your cybersecurity with RMail and RSign and receive expert customer onboarding and personalized training.
Mention you're a NHBA Member to receive your RPost discount today!
Get a 10% discount with your NHBA Membership
Clio, the industry leader in cloud-based legal software, offers all you need to run a law practice from intake to invoice, with powerful tools to manage cases, clients, documents, bills, calendars, time tracking, reporting, and accounting. Simplify your operations, improve your productivity, and increase your revenue with Clio.
Claim your 3 month free trial today!
LawPay guarantees your firm accepts payments in compliance with ABA and IOLTA guidelines. PCI Compliant. Proven Track Record. Simple & Intuitive. Expert In-House Support.
Get at 10% discount with your NHBA Membership!
MyCase is an all-in-one case management software for your law firm, providing the tools you need to improve organization, increase efficiency, and scale your firm operations. Whether it's document management, reporting, billing and invoicing, or collecting payment, MyCase has it covered.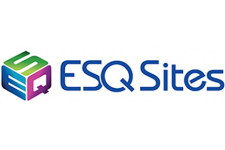 25% Discount for Small and Solo Firm Websites
Your New Hampshire Bar Association Membership entitles you to a 25% discount on website design packages. ESQ Sites123.com specializes in web design for solo and small firms. Use promo code: NHBA to receive your discount. Call 1-877-SITES-123 or email customercare@esqsites123.com.
Build a website – build a brand with ESQSites today!
NHBA members receive a 15% Discount at ABA Books
Members of the New Hampshire Bar Association save 15% off the general public price on all books available in the American Bar Association web store when using the special discount  code: PAB8ENHB
Build your bookshelf with ABA Books!