Before… remote work was occasional. Helpful but not necessary. Not the life blood of your professional practice.
Now… you need to be on the ball, while at home, juggling work, life, pandemic. How do you get it all done?
The New Hampshire Bar Association is happy to assist you through this work transition so that you can be the lawyer you want to be. Let us help you overcome your remote work hurdles!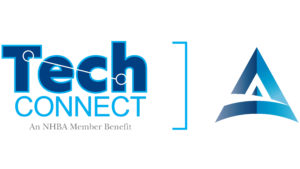 TechConnect Resources for Working Remotely
Working Remotely
Protect Yourself at Home
Trying to Manage a Hybrid Workforce?
Visit our Reopening Your Firm, Video Conferencing and Technology pages.

Concerned About the Ethics of Electronic Communication?
The NH Bar Association's Ethics Committee has written a series of Ethics Corner and Practical Articles over the last few years that lend some guidance. These articles include:
a 5 part series on Lawyers and Texting,
keeping-up with client communications, and
Emails Copied to Opposing Counsel and Clients
Ethics Opinion 2019-2020/3 Juror Investigation using Social Media